LES crews head to Long Island, NY to help with disaster relief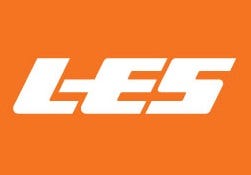 Posted by: Newsroom
8@klkntv.com
Superstorm Sandy has left behind miles of destruction and is responsible for dozens of deaths.
Millions of people along the eastern seaboard are still without power. Lincoln Electric System crews here in Lincoln are kicking it into high gear to help.
The LES crew took off from Lincoln at 5 am Thursday. They'll be assisting Long Island, New York Power Authority.
The seven–person team is in the midst of driving across the country. The LES crew will concentrate on bringing the lights back up. They say they're preparing to see a lot of wreckage and say they'll do the best they can at working around it.
Larry Pearson, one member of the team says the crew hopes to help bring life back to normal for Long Island residents. "The great thing about public power is that they assist each other and LES is part of that," Larry Pearson said. "We'll be honored to go out there and represent LES and help them out."
It's estimated a little more than one million Long Island Power Authority customers are without electricity. They'll be in Long Island for 10 to 12 days.