LES holds forum on new transmission lines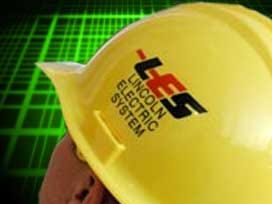 They have a problem that *has to be solved. So Thursday, Lincoln Electric System gave the public two options to choose from to get it done. It's not an option, LES has to replace existing transmission lines. So instead of beginning work right away…they're asking the public to help them decide how they want to do it, in an effort to keep their customers satisfied.
It's a question that's sparking some public interest… What is the best way to meet the city's growing demand for electricity, replace aging lines and improve system reliability? Need a clue? Well LES is giving the public two…and they're asking you to choose between them. Should the new transmission lines…go up on poles above city streets and people's property or below ground? Thursday's two public forums allowed customers to learn about the options and help the company come to a conclusion.
"Underground would be I think the ideal way to go, we went through the storm of 97 and everybody lost all that power but it costs a lot of money to go underground," Mary Volkmer said.
In fact, underground lines could cost around 25 million dollars…compared to overhead lines at 2 million. It's a difference some customers don't know if they're willing to pay just for a more aesthetically pleasing set up or in case of severe weather.
"If we wind up with a 2 million dollar project that will be just part of our regular capital construction projects if there is an incremental cost as much as 25 million dollars that could be expected to affect our rates with a one time adjustment of 1 to 2 percent," Dan Pudenz of LES said.
The new line will basically go from the UNL campus, down to Antelope park and then over to the area of Bryan LGH East.. And there's no one exact way it has to be done..that's why they need your input. One way or the other, "There could be portions of it that the board decides could be constructed underground and other parts of it that would be constructed overhead," Pudenz said.
LES says they did have a pretty good turnout at their open houses Thursday but they would appreciate any continued involvement from the city. They'll hold another public forum on June 23rd at Lincoln High.