LES Incentive Program Enters Third Year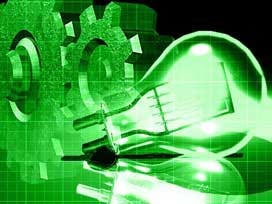 By Rachael Witter
rwitter@klkntv.com
LES is launching its sustainable energy program today for its third year.
There's $3 million in incentive funds available to LES customers. All you have to do to take advantage of it is make some energy efficient changes to your home or business.
One LIncoln business has been doing just that for two years now.
This metal manufacturing company took advantage of the program back in 2010 and they said it's saving them money and energy.
Total Manufacturing Company said this was a smart move, especially with the always-growing demand for energy.
John Albers, a general partner at TMCO, said, "We, on average, grow 20 percent a year and as we keep on adding new machines, we wanna use the energy that we do use a lot better."
The company upgraded its fluorescent lighting to more energy efficient ones and installed a solar panel.
Since the program's launch in 2010, LES has seen a huge response.
Kelly Porter from LES said, "We've had an overwhelming response since the program was launched in 2010, over the past three years we've really made an impact on the community, the environment."
And it's not just businesses who can take advantage of this program. Homeowners can be eligible for incentives by doing something as simple as putting in a high efficiency heat pump. You can even get up to $1,000 for sealing an attic or the walls of your home. It's all about saving energy.
Porter said, "The better we can use it now, the better prepared we're gonna be later on."
LES has a list of participating contractors for this program. Just check out their website for more information.