LES rate proposal for 2018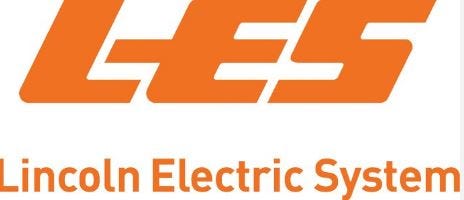 Posted By: Channel 8 Eyewitness News
8@klkntv.com
LINCOLN – Lincoln Electric System staff and its board's Budget & Rates Committee recommended no increase to retail electric rates for Residential , General Service and Heating Service customers in its 2018 budget and rates proposal during the LES Administrative Board meeting this morning.
LES' proposed 2018 budget totals $363.9 million, allotting $273.4 million for operating costs and the remaining $90.5 million dedicated for capital projects. This is only $2.1 million more in capital projects and $17.5 million less in operating costs than 2017.
With no system-wide average rate adjustment, the only changes Residential, General Service and Heating Service customers will notice on their monthly bills will come in the form of ongoing work to restructure rates. In 2018, customers will again see a decrease in energy rates (identified as the Energy Charge on account statements) offset by an increase in the Facilities Charge. It will collect fixed costs for LES to maintain and deliver energy to our customers. Most customers will notice little to no change to their bill.
"We are happy to let our customers know that they will not see an increase in electric rates this year," said Vice President and CFO Laura Kapustka. "In addition, the ongoing efforts to restructure our rates will allow us to more effectively account for the fixed costs of delivering power to our customers and keep LES as one of the nation's leaders in maintaining reliable public power service."
The changes to the 2018 Facilities Charge are a continuation of LES' rate restructuring in recent years. Like many other utilities, LES is transitioning from collecting dollars for fixed cost items through the variable charge for customers' energy consumption to recovering those fixed cost items through fixed charges like the Customer and Facilities Charges.
The proposed monthly Facilities Charges for residential ratepayers is $15 for Level 1 customers (using less than 800 kilowatt-hours per month), $21.50 for Level 2 (800-1,499 kWh per month) and $33.75 (1,500 or more kWh per month) for Level 3. The proposed residential Energy Charges are dropping to 8.58¢ per kWh in the summer (June-September) and 5.86¢ in the winter (October-May).
The fixed costs to serve customers is a significant portion of LES' total costs and only a small amount of those costs were previously collected through a fixed charge for Residential, General Service and Heating Service customers. Instead, the fixed costs were collected through the Energy Charge, which fluctuates based on customers' energy usage.
Each month, customers pay three different charges, and in 2018:
· The Facilities Charge will collect meter installation and service, transformer, distribution system (power lines, poles and underground duct) and substation expenses. Some of these expenses are still collected through the variable Energy Charge, but further restructuring in future years will eventually move all of these costs to the Facilities Charge.
· The Energy Charge will continue to cover the variable costs associated with customer energy use — such as fuel and operations and maintenance for power generation facilities — but will cover fewer fixed costs.
· The Customer Charge will cover fixed costs for customer billing and meter reading. No changes are proposed for the charge in 2018.
The LES Administrative Board will take action on the 2018 budget and rates at its Oct. 20 meeting, but customers can learn more about how it will impact them at a public meeting 6-7 p.m. Thursday, Oct. 5, at the Walter A. Canney Service Center (2620 Fairfield St.).