LFR Battles Another Garage Fire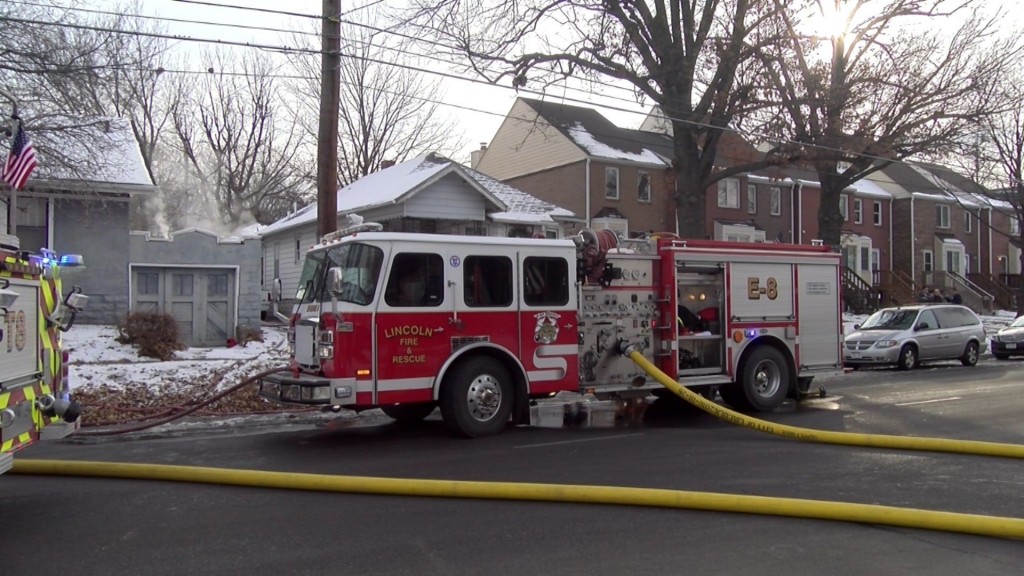 Lincoln Fire and Rescue was called to a home near 17th and South street just after 10 a.m. Sunday morning.
Heavy smoke was pouring out of an attached garage behind the home.
Battalion Chief Leo Benes was concerned about the fire spreading, "We made a quick attack on the fire and determined that the fire had not extended into the residential part of the structure it was still in the attached garage."
Crews were able to get the fire under control rather quickly, but because the garage was attached firefighters faced additional challenges.
"Ventilation was a problem for us. Making sure that we didn't push smoke into the residential areas of the structure, so the folks should be able to return," Benes said.
Fire investigator Chuck Schweitzer said the fire was started by an improperly discarded cigarette. He said early damage estimates are around $35,000.
Battalion Chief Benes was just glad they were able to prevent the fire from spreading into the home and no one was hurt, "Thankfully we didn't get anybody hurt on this. We are always concerned with the slick conditions here on the street."