LFR battles three-alarm fire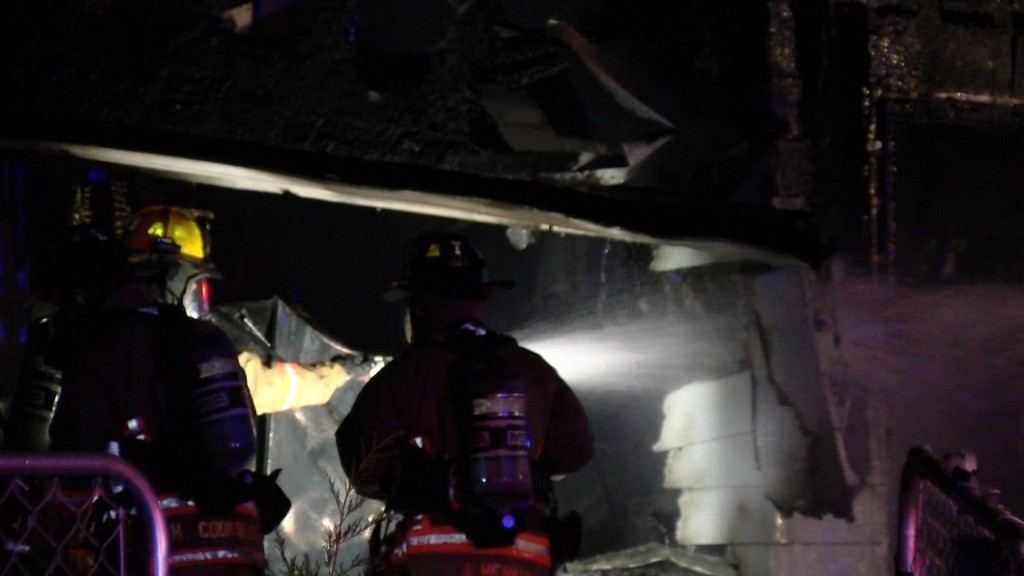 Posted by: Abigail Wood
awood@klkntv.com
A house in flames Friday night, and a neighbor who jumped three fences and broke a window on the home to make sure no one was trapped inside:
"Everything was pitch dark," said neighbor Cain Dixon, describing what he found in the home. "Couldn't see anything, nobody answered. So I ran to the next window, knocked on it really loud, said 'anybody home, your house is on fire.'"
It happened just after 10 p.m. at a home near NW 14th and West O. Cain Dixon's wife, Sarah, saw the flames a few doors down.
"I thought it was going to come toward our house because all our backyards connect and I could just see sparks flying into our backyard," she said.
Cain ran over to the burning house. He says he knew his neighbor usually worked nights, but there was a van in the driveway, and he had to make sure no one was inside the home. He shattered the back window and yelled into the house. Getting no answer, he tried the other window–then firefighters showed up.
"We did an immediate primary secondary search, there were cars in the driveway," Battalion Chief Jim Bopp explained. "One of the neighbors tried to make entry before we got here and yelled, didn't hear anybody at the time, but we had to confirm that nobody was home."
Luckily, the homeowner was at work. Firefighters put out the flames fairly quickly. They don't know yet what started the fire, but say it destroyed the garage and damaged the attic. Neighbors reported hearing multiple loud explosions. LFR says these were caused by about a dozen propane tanks in the attic that caught fire and blew up.
The inside of the house was damaged by smoke and heat. The investigator says there's about $100,000 of damage to the home, and more than $30,000 to the contents inside.