LFR cleans up diesel spill near 16th & K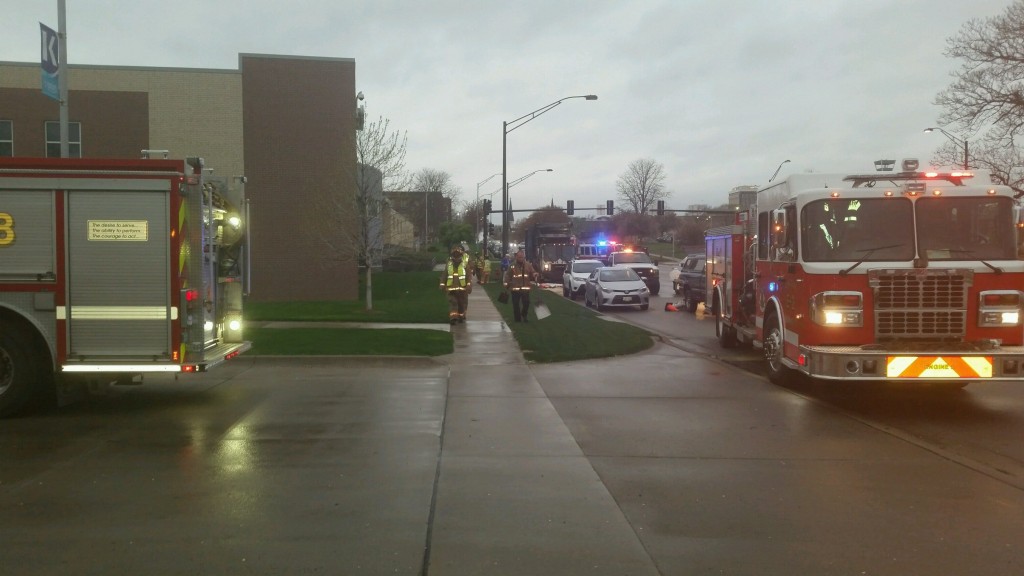 Posted By: Channel 8 Eyewitness News
8@klkntv.com
A detached diesel tank from a garbage truck made for quite the cleanup for Lincoln Fire and Rescue this morning.
The truck came to a stop outside Kaplan University near 16th and K Streets around 7:50 this morning. Crews say the truck spilled gas for about a few blocks before the driver noticed it and stopped.
The Health Department was notified and responded with LFR to clean up the mess and address the situation. Crews began putting high-dry down to clean up the fuel and make sure the diesel didn't go into the storm drain and thus into the creek.
Crews remained on scene for some time, even as the rain came down during the morning drive, to make sure the diesel was completely absorbed.