LFR investigating house fire in Belmont area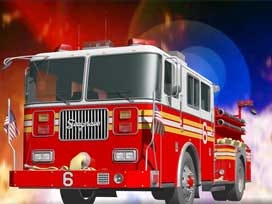 Lincoln Fire and Rescue are investigating a morning house fire in West Lincoln. Fire crews were called to the home on Northwest 5th and West Belmont around 7:30 Wednesday morning. Battalion Chief Dean Staberg says the west side of the home and a car in the driveway were engulfed in flames.
Staberg says heat from the flames also caused damage to the neighboring house. "We quickly got into that exposure and made sure the fire hadn't extended into the house there and then concentrated efforts on containing the fire to the house of origin," Staberg said.
Everyone inside the home was able to get without injuries. Staberg says the fire may have started on the outside near the car.