LFR: Some chickens and rabbits not accounted for after garage fire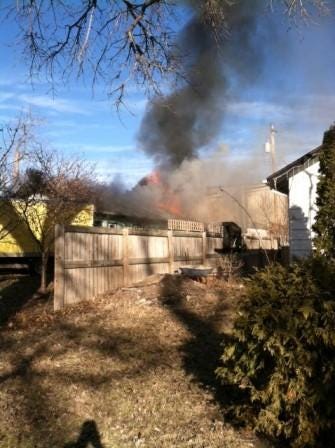 Posted By: KLKN Newsroom
8@klkntv.com
Lincoln Fire & Rescue was called to a garage fire near N. 33rd and X Streets just after 10, Monday morning.
A witness told Channel 8 Eyewitness News he saw flames pouring out of the back of the garage as he was driving by. He called 911 then banged on the front door of the home and urged a woman inside to get out. She made it out safely before crews arrived.
LFR said the fire started on the outside of the garage and spread into the attic. Crews had it knocked down in about a half hour. Officials said chickens and rabbits were inside the garage, some have not been accounted for, the others were taken in by animal control.
The cause is still unknown. Fire officials say there's about $70,000 worth of damage.