LFR to test new "ARV"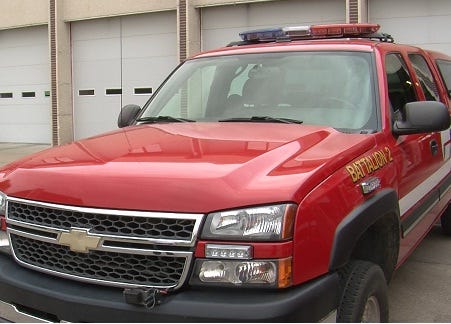 By: Rachael Witter
rwitter@klkntv.com
The Lincoln Fire Department is testing a new concept that may save end up saving them money. It's called an Alternative Response Vehicle…or ARV. They're going to use it to respond to non-emergency calls where they don't need a fire truck.
"It's not intended to replace the fire truck of the fire engine, it's intended to reduce cost by sending a more fuel efficient vehicle," Fire Chief John Huff said.
Rather than sending out this truck to a non-life threatening medical call. The Lincoln Fire Department could be using this in the near future. It might be a much more cost effective way of responding to calls. The ARV is equipped with ems gear to respond to any calls they go out on.
They're running a "beta test" on using the ARV, an example of where they would use it and not a fire truck would be assisting someone who fell and broke their arm.
"That's what we consider a non-emergency service assist and that type of call…it makes sense to send a unit that's more reasonable to operate than the large aerial ladder or an engine company," Chief Huff said.
The fire truck they have now is just a year old, cost $700,000 and gets 2-3 miles per gallon. The less wear and tear they put on the truck, the better, and using the ARV might help.
"The last fire truck we replaced with that truck was 20 years old. This truck has gotta last firefighters long beyond my career so if we can save a few years of wear and tear on it by implementing this new thought, then that's what we need to try," Fire Captain Jeff Gottbreht said.
The ARV is actually a truck the fire department had and re purposed it. The "beta test" is expected to start during the first week of May.