LFR training goes underground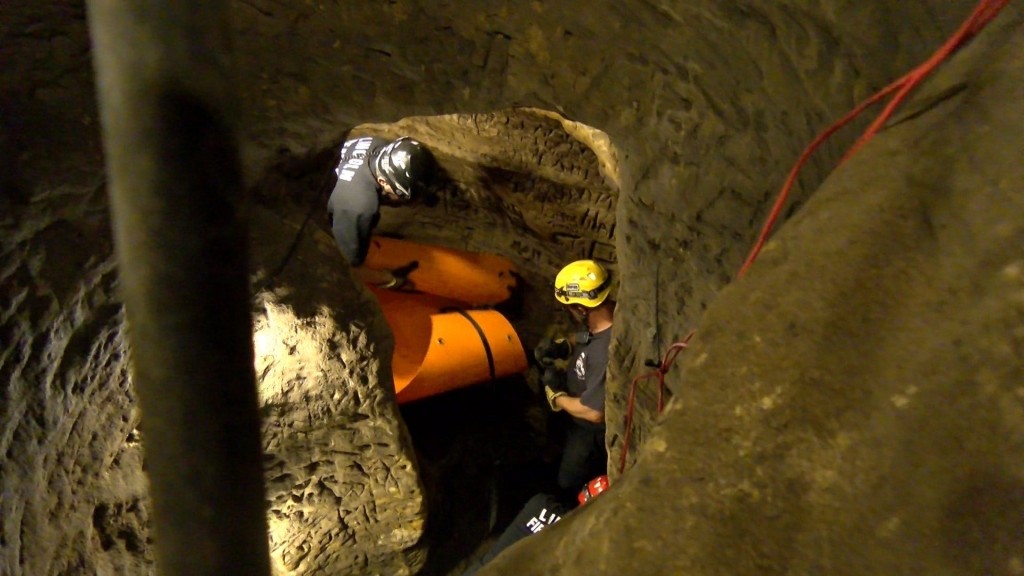 Robbers Cave under Blue Blood Brewery near 10th and Van Dorn is known for being a home to endangered bats, as well as a historic Lincoln landmark. This week, it's being used as a training ground for Lincoln Fire and Rescue.

"The more you prepare for that worst case scenario, the easier the other stuff becomes," said Capt. Grant Collings with LFR.
Crews are training all week in the cave and in the brewery's trademark silo, trying to simulate what it's like to rescue someone from a confined space. LFR worries about air quality, being able to move around, and getting to the victim in the first place.
"It's one of those things where teamwork's even more important than usual to be able to communicate effectively with each other on how to actually get the person out," Collings said.
LFR says the cave, which legend says served as a hideout for Old West outlaws, is the perfect place for this kind of training. The brewery atop the cave is owned by former Lincoln Police officers. They say helping out first responders fits in with their mission.
"We've always done our best to give back any way we can, and to provide extra space for medics and opportunities for first responders to train that's ideal for s and exactly what we want to do with our facility," said owner Brian Podwinski.
The training will be going on Wednesday and Thursday, too. Blue Blood brewery says not to be alarmed if you see a fire truck out front–they're still open for business.