LIBA says voters should decide on fairness measure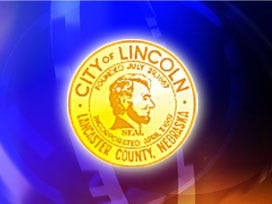 By: Ashley Harding
aharding@klkntv.com
The Lincoln Independent Business Association says the City Council should not make the decision on the ordinance.
Earlier this week, the council heard hours of testimony on a measure that would give anti-discrimination protection for gays, lesbians and transgenders.
On Friday, LIBA president Coby Mach said the measure should be put to the vote of the people.
"If you counted those who testified, almost 100 people testified, were opposed to the ordinance. But it wasn't overwhelming either way, and we just feel that this rises to the level that it's important enough to the vote of the people," said Mach.
Some say LIBA brings up a good point.
"I suppose if you're going with the whole thing about democracy and whatnot, let the people decide," said Lincoln resident Luke Stevens.
But not everyone agrees. Tyler Richard is president of OutLinc, a non–profit group aimed at promoting equality. He says we elected our city officials to make decisions…let them do their job.
"All the times that our protected class list has been changed it has been done through the city council. They have done that on five different occasions and we're confident that that's what the city council is going to do on Monday," said Richard.
LIBA officials also mentioned the city has asked residents for their input on other issues, therefore they should on this one. The Lincoln City Council is expected to vote on the measure Monday.