Lied Center announces its 2013-14 season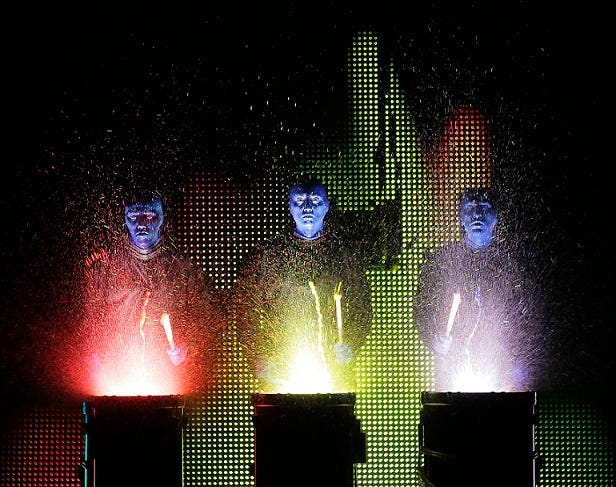 Posted By: KLKN Newsroom
8@klkntv.com
Lincoln, Neb., May 9, 2013 — The Lied Center for Performing Arts at the University of Nebraska-Lincoln has announced its 24th season of world-class performing artists. The season includes 51 performances of 31 shows from a wide range of genres including Broadway, classical music, dance, theater, world music and jazz, comedy, holiday performances, folk music and shows for families.
Following a popular 2012-13 season with more than 60,000 audience members attending Lied season performances, patrons can expect another exciting season of world-class performers at Nebraska's "Home for the Arts."
The 2013-14 season opens Sept. 27-29 with the return of Blue Man Group after its five sold-out Lied performances in 2011. Tony Award-winning musicals "Memphis" (Nov. 12-13), "Hair" (March 15) and "West Side Story" (April 4-5) join with '80s rock musical "Rock of Ages" (Feb. 15) to complete next season's Broadway lineup.
Many of the 2013-14 performances will make their Nebraska debut at the Lied Center, including "I Love Lucy Live On Stage" (March 7-9), based on one of the most beloved program in television history.
Respected as one of the top two orchestras in America, the Cleveland Orchestra also makes its Nebraska debut on Feb. 27, performing a program highlighted by Tchaikovsky's Symphony No. 5. On Jan. 28, Martha Graham Dance Co. will feature Graham's masterpiece, "Appalachian Spring," set to music by Aaron Copland.
Additional highlights include Emmy Award-winner Brady (March 22), who regularly starred on ABC's smash hit, "Whose Line is it Anyway?"' 14-time Grammy Award-winning banjo player Bala Fleck (Feb. 13); and one of the largest touring cirque productions in the world, "Cirque Dreams Holidaze" (Dec. 3-4), featuring amazing acrobatic skills and hundreds of spectacular costumes in a setting of colossal candy canes and 30-foot towering soldiers.
"Many of the finest artists in the world will perform at the Lied Center next season and we cannot wait for audiences to experience these amazing performances," said Lied Center executive director Bill Stephan.
Lied Center artistic director Ann Chang also announced the creation of a new piano series. "This new series will help bring the world's top pianists to Lincoln every season," Chang said. "We're thrilled to begin this first year by presenting the Van Cliburn International Piano Competition gold medalist as well as the Lied Center return of Brazilian-born pianist Arnaldo Cohen." The Van Cliburn gold medalist will perform on Oct. 13 and Cohen on March 21.
World music highlights this season include one of the most celebrated Celtic music ensembles of today, Ireland's Dervish on March 11; the harmony-rich a cappella music of Grammy-winning vocal group Take 6 on Jan. 16; and the two-time Grammy- and Emmy-winning Soweto Gospel Choir on March 25. The Lied will also welcome David Krakauer: Ancestral Groove on March 29 (last seen at the Lied with music ensemble Abraham Inc.); and "The Nat King Cole Tribute" on April 23, performed by pianist Ramsey Lewis and singer/guitarist John Pizzarelli, highlighting this year's jazz programming.
Following an increase in dance attendance of more than 30 percent in 2012-13 and a sellout crowd for the Joffrey Ballet during spring, the Lied Center will present combination of classical and modern dance performances next season. Performances include the daredevil and aerial dancers of Streb (April 11), featured in an appearance at the 2012 London Olympics; Lily Cai Chinese Dance Co. performing its "Dynasties and "Beyond" program on Oct. 2, melding traditional Chinese traditions with modern dance; the Moscow Festival Ballet presenting the fairytale classic "Cinderella" on May 1; and the Martha Graham Dance Co., described as one of the world's greatest in modern dance, on Jan. 28.
The Lied will present "I Love Lucy Live on Stage" to perform two hilarious "episodes" live, March 7-9. "Love, Loss and What I Wore" will show that great shoes and great theater are always in fashion, Oct. 16-20. And the hilarious return of The Church Basement Ladies performing a new production, "A Mighty Fortress is Our Basement," April 25-27, completes the theater lineup.
The season also features a wide array of family-friendly programming, including two FamFest events with special activities and snacks for families before the show. "Swazzle's Dream Carver" (Nov. 5), a bilingual Spanish and English musical, tells the story of Mateo, who carves his dreams into wooden figurines that take life. "The Very Hungry Caterpillar and other Eric Carle Favorites" (March 4) features vibrant scenery, backlit puppets and classic stories sure to please kids of all ages.
Patrons will be able to celebrate the holiday season with two of the winter's hottest acts. "Cirque Dreams Holidaze" brings an international cast of multi-talented and brilliantly costumed artists who come to life and perform astonishing acrobatic feats of disbelief. The Canadian Brass Christmas returns to the Lied on Dec. 19 to perform holiday classics and carols performed in its signature style.
Highlighting the Lied's folk lineup, Fleck will join the legendary Del McCoury Bluegrass Band and singer/banjo player Abigail Washburn to create an all-star bluegrass showcase. Combining world-champion fiddling and step dancing, the April Verch Band will bring an irresistible blend of Celtic, jazz, folk and bluegrass music to its second performance at the Lied on April 16.
The season is filled out with some of the most popular musical acts and comedians today. From the classic western music and wit of Riders in the Sky (Oct. 30), to improv comedy from Wayne Brady (March 22) or Jim Belushi and The Chicago Board of Comedy (Nov. 15); or John Mueller's "Winter Dance Party: The Official Tribute to Buddy Holly" on Feb. 22.
Chang and Stephan collaborated to create a world-class season for Nebraskans to experience and maintain the fiscal stability of the organization. Fiscal year 2012 ended with a balanced budget and with more than two months to go, fiscal year 2013 is on track to continue that success for a fourth consecutive year.
Gifts and season orders must be received by May 22 to qualify for the seating or processing benefit. Single tickets will go on sale on Aug. 20 for all events that have tickets available on that date.