Lincoln woman reports scam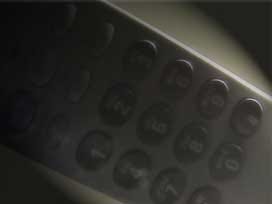 By: Kelly Sommariva
ksommariva@klkntv.com
A Lincoln grandmother let her guard down, and fell victim to a scam.
It all happened in the last two days. The victim, who we're not identifying, spent the whole night worrying about her grand daughter who she thought was sick and waiting to be bailed out of a Canadian jail, it all cost her more than $1,000.
"The voice said, Grandma? I didn't recognize it as one of my grand kids because it sounded so strange. She said, 'I have a terrible cold and I need your help!'" said the victim.
Phone scam artists hit a soft spot for a Lincoln grandmother. The voice was not her oldest grandchild at all. It was a scam artist concocting an elaborate story. The person pretending to be a grandchild said she was at a friend's wedding and gotten into a car accident. Now, she needed $950 to get out of jail.
The next day, someone calling themselves her bondsman called back and asked for more money for a court citation. "Then the light bulb went off and I just thought, this is just a bit strange here. I need to check this out," said the victim.
She said she called police, who told her immediately it was a scam. Then she called her granddaughter. "I asked if Lenore was around and she was at work. That's when I knew I had really been had."
Recent fraud numbers from the Lincoln Police Department show of all phone scams, 80 percent are elderly. The woman is living on a fixed income, and lost about $1,150. She says she's mad at herself for letting her guard down, but there's a reason why she did. "They always tell you, don't give your social security number out and those kinds of things. I know all of that, but when they start playing on the tender side of a grandmother, that kind of thing hits a different spot and catches you off guard."
The victim says she spoke with Channel 8 because she doesn't want to see anyone else taken in like she was. From now on, she says she'll have a more suspicious mind when the phone rings. As for the scammers, police say it's unfortunately nearly impossible to catch them.