Lincoln and Nebraska Hospitals Supplied Well Despite Puerto Rico IV Bag Shortage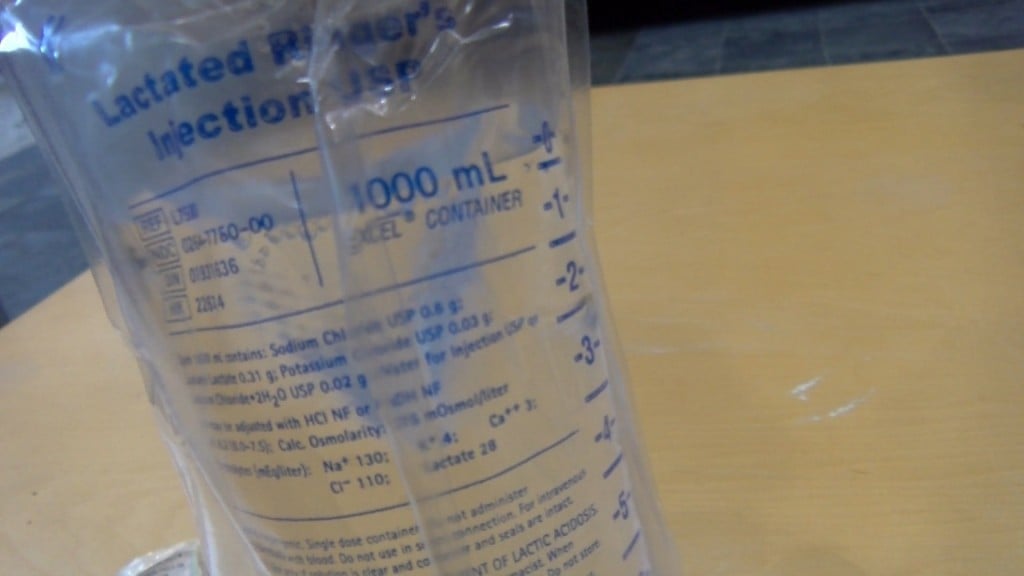 Posted By: Alden German
agerman@klkntv.com
After being ravaged by Hurricanes Irma and Maria, the U.S. Territory of Puerto Rico has been struggling to repair the damage and return to normal.Their struggles may impact hospitals on the mainland. One of the biggest suppliers IV bags are in Puerto Rico. As they rebuild, some are concerned about supplies. In Nebraska, we're doing okay.
Puerto Rico produces a large supply of IV bags and medicines, and the recent hurricanes have severely disrupted production.
Emily Mannschreck of CHI Health's St. Elizabeth hospital in Lincoln explains even before the hurricanes hit, there was a decline in production elsewhere.
"The trouble with IV fluids, actually, is there were a couple of other locations that were closed as a planned closing to update their equipment," Mannschreck says.
The good news is that the FDA notified most hospitals of the planned closures so they could prepare enough supplies. That prior preparation may have helped once the Puerto Rico factories went offline.
Hospitals commonly use IV fluids to distribute medicines into patients' bodies. To combat the problem, St. Elizabeth is using smaller IV bags that are in plentiful supply.
"It is safe, it's effective, and it allows us to judicially use some of the pre–filled injection bags," says Mannschreck.
St. Elizabeth is part of the CHI Health Network. Mannschreck says that's a benefit because they're able to work with other hospitals to appropriate supplies.
She emphasizes that a team of pharmacists and physicians have met more than once to make sure there is no problem with providing care.
"Currently, people living in Nebraska, people living in Lincoln, don't need to worry about the shortages affecting their care. We are able to provide them the medications they need using alternative sources," Mannschreck says.
As of now it is unknown when the facilities in Puerto Rico will be back at full operations. The FDA is monitoring the situation and assisting how they can.