Lincoln area jobless rate no longer lowest in US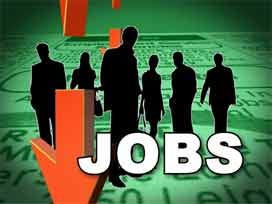 Lincoln has lost its No. 1 ranking as the U.S. metropolitan area with the lowest unemployment. The April rate dropped to 3.8 percent for the Lincoln metropolitan statistical area, which includes Lancaster and Seward counties.
The rate was 4.1 percent in March. But Bismarck, N.D., hit 2.9 percent in April, 1.3 percentage points lower than its March figure.
Fargo, N.D.-Moorhead, Minn. was No. 2 at 3.7 percent, down from 4.4 percent in March, and Lincoln was No. 3 in April.