Lincoln artist staying busy making snow sculptures
David Manzanares has designed murals across the city of Lincoln, and is now taking on a new project.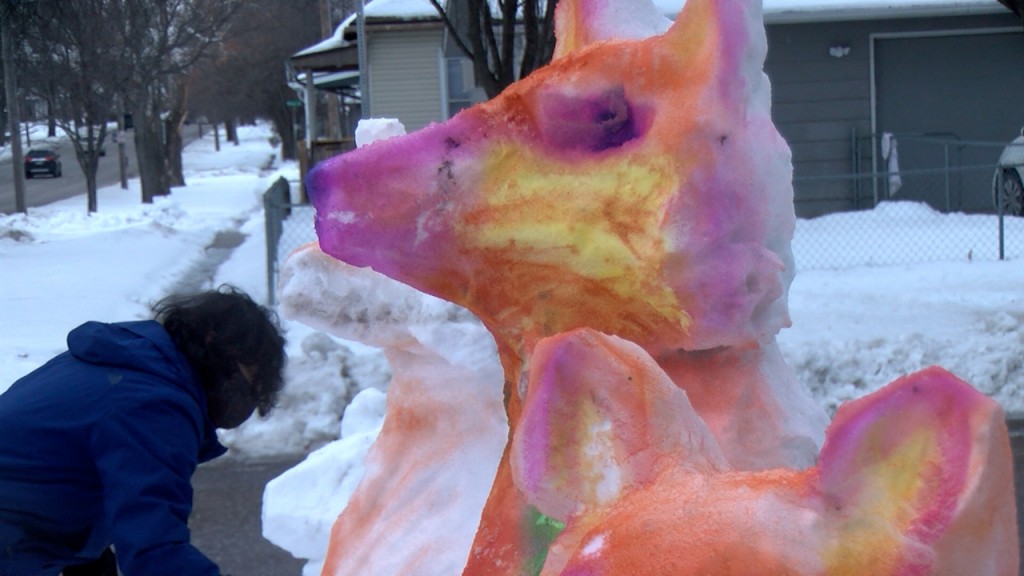 LINCOLN, Neb. (KLKN) – On Saturday, Lincoln artist David Manzanares created a dragon outside of Pepe's Bistro. Today, he was back at it, but this time making fox sculptures.
"I wanted to do something fun with the snow and the winter," Manzanares said. "I was just trying to bring some joy to my community."
Manzanares and his assistant worked for nearly five hours, spray painting and sculpting the snow figures. Manzanares said he used bright colors to help people feel better during the pandemic. He appreciates all the community members for driving by and applauding his work.
Manzanares and his assistant were contacted by a local business to showcase his art.
"We'd seen some of the work he'd done in the area," Arrow Capital broker Jenni  Limbach said. "Arrow Capital is all about investing in our local community and really trying to beautify and improve it."
Manzanares said he has several art projects planned for the year.