Lincoln asks residents for feedback on property valuations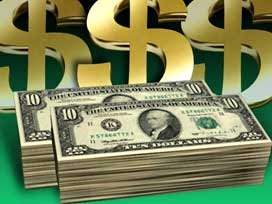 By: Cole Miller
cmiller@klkntv.com
Many residents got a letter from Lancaster County Friday saying how much their home is worth. Don't like it? You can fight it.
Too high or too low,the city wants to hear from you and one Lincoln property owner says many home assessments are way too high.
Larry Geiger is no stranger to the world of real estate. He has more than 15 properties, many of which are rentals and he thinks homes all across Lincoln are assessed too high. "I feel that Lancaster County is over-valued 10-15 percent. It's just something that's not right that needs to be corrected," Geiger said.
Beginning Friday, Geiger and many others will file valuation protests with the county clerk's office, headed by Dan Nolte. They can be completed online or in person. "It's your one opportunity to say, you need to take another look at this, it's a pretty important process," said Nolte.
Nolte says they'll take 6,000 applicants, who can then meet with assessors to reconsider their home's value. He says there are two main points why people protest. If you're looking to sell your home, you'll want a higher assessment, that way you can get more for it. But if you're looking to stay put, you'll want that assessment to be lower so you won't have to pay so much in property taxes.
And Geiger says getting your assessed value lowered can be a good thing. "There's a misconception out there that this will hurt the value of their property but all it will do is save them money in the long run, lower their taxes," he said.
Nolte says assessing is a complex process and mistakes happen and they want to help. "You want to make this an easy process? Yes, this belongs to the public. We'll do what we can to make it as smooth as possible."
You'll have until July 2nd to file a protest. Nolte expects to see a lot, so the earlier you turn in your paperwork, the better. For more information, visit Lancaster.NE.gov/clerk/prop.htm.