Lincoln business named one of the fastest-growing in the U.S.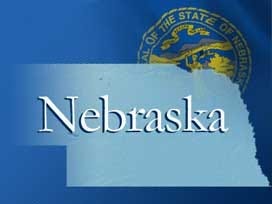 By: Megan Palera
mpalera@klkntv.com
Some good news for the Capital City, a Lincoln business is named one of the fastest-growing inner city companies in the United States.
PCE is a small business that builds and expands in parts of a city where other companies might not. Now twenty years later, it's doing business in six continents.
It's a big day for PCE. This small business is showing off just how big it can be: a tour of the company's fifth location in Lincoln, it's 16,500 square foot corporate headquarters.
"Lincoln and Nebraska is a great place to live and work. Our employees have really worked hard and do everything we ask them to do," said Sam Featherston, CEO of PCE Inc.
Over the past five years, PCE has grown 15 percent each year, landing them on the list of America's fastest growing inner city companies. That list, chosen by the Initiative for a Competitive Inner City and Fortune Magazine.
PCE is divided into two business groups: plastics and data center solutions. Combined, they employ 240 people right here in Lincoln and they've expanded to other states, even other countries.
"I've worked in almost every division that we have and grown up to see this company flourish. I never dreamt that it would be this big and now I'm trying to figure out where we're going to go next, how big can we go," said Brad Wilson, Executive V.P. for the Data Center Solutions Group.
So what is the secret to PCE's success? Take away the entrepreneurship, job creation and innovative business practices, the CEO says it all comes down to customer satisfaction. "You know we've got great product. Other people have good products, but it's the way we deliver and service our customers," said Featherston.
PCE ranked 82nd on the top 100 Inner-City Company list this year. It generates more than $49 million in revenue a year.