Lincoln Cares 2018 Project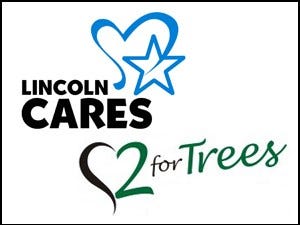 Posted By: Pierce Georlett
pgeorlett@klkntv.com
The Lincoln Cares program has been around now for 15 years. It has revitalized much of the Lincoln community, all on one dollar donations.
Today they unveiled the plans for this year. Throughout the 15 years of Lincoln cares they have raised over $1.5 million for various projects in Lincoln.

"The donated funds have been used to provide opportunities to children from low income families that might not either wise have the opportunity to take swim lessons, go swimming," said Lynn Johnson from Parks and Recreation "join a sports program, or participate in recreation programs."

Some other past projects were to put trees in parks, to install pickle ball courts, and to improve the bike trails. But for lasts year's project some of the funds went to aging partners which gave them new workout equipment for all of the elderly folks that work out there.

"I've lived in my house for 75 years I still do all my work," Emma George a 97 year old "but I'll tell you one thing if I wouldn't be for aging partners that I go down and exercise twice a week I go Tuesday and Thursday and I usually do 7 machines and if I didn't do that I wouldn't be able to stay in my home and do the things that I've been doing."

Even with all of these projects the question is how they pay for it. Just one dollar at a time, and f you add one dollar to your monthly bill with LES that extra dollar goes to the Lincoln Cares project

"We started that partnership way back in 2003 because we believe then as we believe now that the generosity of Lincoln's citizens should be given avenues," stated Mayor Chris Beutler.
Now if you want to find out more go to LincolnCares.info.