Lincoln Children's Museum hosts Santa's workshop for kids with special needs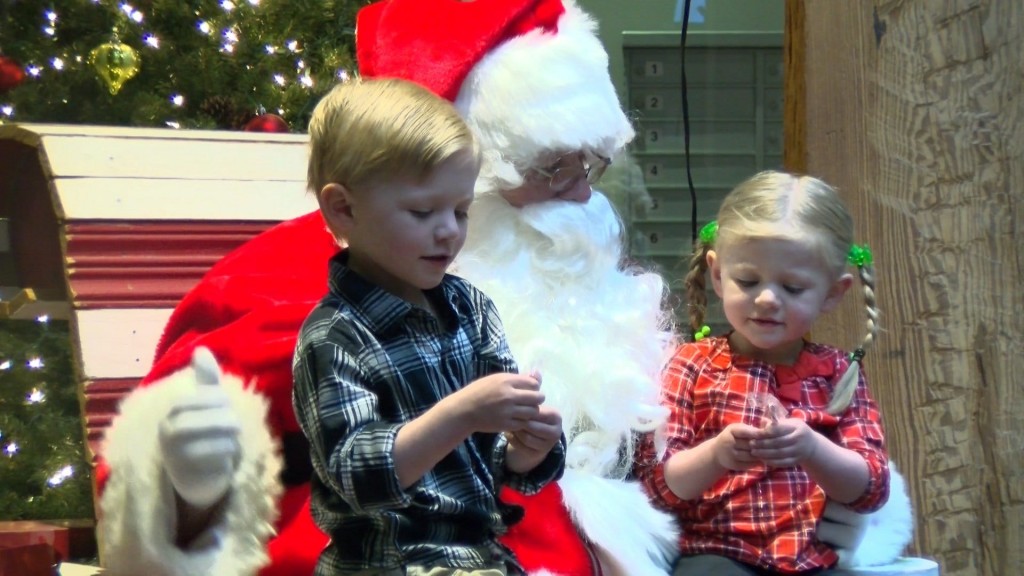 Christmas came early for many local kids with special needs.
Santa and Mrs. Claus came from the north pole to meet the kids, many of whom had never met Santa.
Vicki Depenbusch has a personal connection which inspired the event.

"My son has autism. Growing up, we never had a lot of those moments like other children have because of the sensory issues, so when we became an organization we wanted to make that possible for children with special needs so that they can have that same experience that their friends at school talk about," said Depenbusch.
Some of the kids in attendance have cerebral palsy, autism and traumatic brain injuries.
For Vicki, it's emotional to see the kids getting to have their own moment with Santa.
"It's overwhelming. It's emotional. Because when I go in and I watch Santa you know there are some kiddos who are not quite comfortable. I've watched Santa go over to the board by the Christmas tree and just put ornaments on with a kiddo and that's their Santa picture," said Depenbusch.
Speaking of Santa, both he and Mrs. Claus have driven to Lincoln the past 3 years.

"There was one young man that didn't really want to see me much but then he decided last year that I was ok and he rested his arm across my chest and stared me in the face and said 'I love you Santa', and that is all we need," said Santa Claus.

There were more than 200 children at the Lincoln Children's Museum for the event.