Lincoln Christian hoops sweeps Seward, Bubak breaks scoring record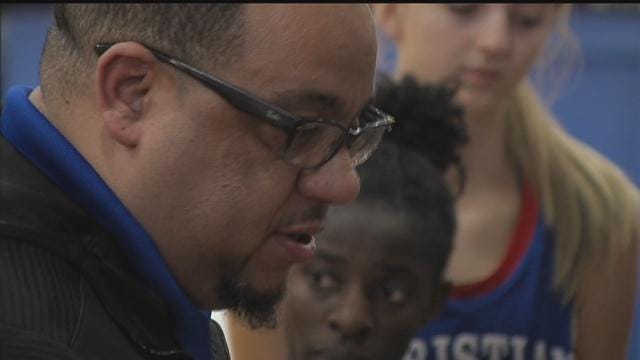 Lincoln Christian boys and girls basketball swept Seward Tuesday night.
The Crusader boys won, 58-30, while the girls edged the Blue Jays, 45-41.
Senior guard Justin Bubak broke the career scoring record at Lincoln Christian, passing Tom Cockle's record of 1,371 points.
SCOREBOARD
Girls
Ainsworth 36, Valentine 32
Alma 46, Southwest 32
Aquinas Catholic 63, Bishop Neumann 49
Arlington 55, Conestoga 25
Beatrice 66, Omaha Duchesne Academy 29
CWC 64, West Holt 29
Centennial 41, Fairbury 37
Chadron 54, Hot Springs, SD 12
Clarkson/Leigh 50, David City 24
Columbus Lakeview 53, Logan View-Scribner-Snyder 38
Dorchester 35, Harvard 26
Douglas County West 54, Boys Town 32
Dundy County-Stratton 65, Atwood-Rawlins County, KS 61 (OT)
Elkhorn Valley 63, Elgin Public/Pope John 46
Exeter-Milligan 53, Friend 6
Falls City Sacred Heart 72, Lewiston 36
Fillmore Central 57, Thayer Central 38
Fullerton 60, Riverside 21
Giltner 29, Nebraska Lutheran 25
Gordon-Rushville 60, Hyannis 20
Grand Island Central Catholic 46, Blue Hill 27
Hastings St. Cecilia 60, Ord 31
Heartland 42, Shelby-Rising City 26
Humphrey/Lindsay Holy Family 67, Pender 40
Johnson County Central 59, Palmyra 49
Johnson-Brock 48, Diller-Odell 46
Kearney Catholic 55, Ravenna 22
Madison 28, Plainview 16
Malcolm 51, Elmwood-Murdock 42
McCool Junction 27, Heartland Lutheran 26
Milford 64, Ashland-Greenwood 44
Minden 58, Central City 53
Nebraska Christian 37, High Plains Community 30
Neligh-Oakdale 57, St. Mary's 36
North Bend Central 50, Stanton 16
Northwest 42, Columbus 39
O'Neill 59, Pierce 53
Ogallala 51, North Platte St. Patrick's 34
Omaha Benson 54, Gretna 52 (OT)
Overton 53, Anselmo-Merna 51 (OT)
Palmer 59, Spalding Academy 22
Ponca 61, Laurel-Concord-Coleridge 29
Ralston 51, Lexington 49
Scottsbluff 72, Gering 36
Silver Lake 46, Gibbon 30
South Loup (Callaway/Arnold) 51, Sumner-Eddyville-Miller 23
South Sioux City 49, Omaha Skutt Catholic 37
Southern 45, Falls City 29
Southern Valley 55, Brady 29
St. Edward 39, Winside 29
St. Paul 60, Tri County 22
Sterling 45, Meridian 40
Summerland 41, Stuart 33
Syracuse 55, Nebraska City 18
Wahoo 42, Louisville 41
Weeping Water 48, Yutan 29
West Point-Beemer 40, Howells-Dodge 34
Wilcox-Hildreth 54, Red Cloud 17
Wynot 46, Homer 32
Boys
Allen 35, Hartington-Newcastle 31
Alma 65, Southwest 34
Anselmo-Merna 65, Overton 51
Ansley-Litchfield 63, Twin Loup 21
Ashland-Greenwood 66, Conestoga 44
Bishop Neumann 58, Aquinas Catholic 37
Blair 43, Schuyler 34
Boys Town 65, Douglas County West 53
Doniphan-Trumbull 71, Deshler 48
Dorchester 45, Harvard 36
Dundy County-Stratton 84, Atwood-Rawlins County, KS 40
Elkhorn Valley 46, Elgin Public/Pope John 28
Exeter-Milligan 48, Friend 44
Falls City 47, Bishop LeBlond, MO 46
Falls City Sacred Heart 73, Lewiston 23
Fort Calhoun 47, Plattsmouth 42
Fullerton 71, Riverside 49
Gibbon 53, Silver Lake 28
Gordon-Rushville 69, Hyannis 43
Grand Island Central Catholic 61, Blue Hill 17
Gretna 44, Omaha Benson 32
Hartington Cedar Catholic 70, Crofton 31
Hastings St. Cecilia 36, Ord 30
Homer 58, Wynot 37
Humboldt-Table Rock-Steinauer 76, Freeman 37
Johnson-Brock 43, Diller-Odell 32
Kearney Catholic 66, Ravenna 42
Laurel-Concord-Coleridge 67, Ponca 42
Logan View-Scribner-Snyder 46, Columbus Lakeview 41
Madison 77, Plainview 48
Malcolm 58, Elmwood-Murdock 53
McCool Junction 66, Heartland Lutheran 14
Mount Michael Benedictine 45, Norris 44
Nebraska City 61, Syracuse 49
Nebraska Lutheran 45, Giltner 31
North Bend Central 56, Stanton 29
Omaha Brownell Talbot 59, Arlington 49
Omaha Concordia 60, Columbus Scotus 45
Omaha Skutt Catholic 72, South Sioux City 30
Palmer 64, Spalding Academy 48
Pierce 42, O'Neill 36
St. Mary's 55, Neligh-Oakdale 42
Sterling 45, Meridian 28
Stuart 48, Summerland 39
Sutton 64, BDS 29
Tekamah-Herman 73, Whiting, IA 27
Valentine 73, Ainsworth 70
Wakefield 62, Randolph 56
Walthill 67, Emerson-Hubbard 44
Wilcox-Hildreth 56, Red Cloud 26
Winside 37, St. Edward 29
Yutan 76, Weeping Water 23