Lincoln Chrysler Dealership Offers Good Deals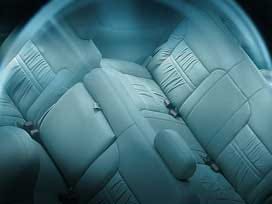 Chrysler's bankruptcy filing is likely to be approved. in that bankruptcy claim, Chrysler gives a June 9th deadline when all dealerships will lose their franchise rights.
For Russwood Chrysler here in Lincoln, that means all their new Chryslers have to be off the lot so prices are about to get as low as they can go.
The saying goes out with the old and in with the new, but here at Russwood Chrysler it's just the opposite.
They're shining up new Chrysler cars to speed 'em off the lot, and saying bring in the old or preowned.
"We're really focusing on our prewoned, doubling our inventory, we're gonna be open for a long time," said Bill Siefker, Manager of Russwood Chrysler.
It's all part of Chrysler's bankruptcy filing. Roughly 800 of its more than 3,000 dealers lose franchise rights June 9. That's when all new Chrysler vehicles have to be off the lots. That means slashing prices.
"We've got some great deals out here, you can get a PT Cruiser for less than 12,000," said Siefker.
Prices so low, manager Bill Siefker said customers are coming in to buy new. In the business for 14 years, Siefker knows times are tough for the big three.
"I can tell ya s a whole it's worse than it's aver been as far as the ups and downs," he said.
But he says by giving good deals to customers and growing the pre-owned business, the end of the Chrysler dealership is a bump in the road, but not the end of the business.
"We're excited about our future and we're looking forward to it," said Siefker.
That bankruptcy filing has to be approved in court, but Russwood is moving forward as if it's a done deal. Russwood also said they'll continue to service Chrysler vehicles, so you can bring it on in if it needs repairs.
As far as General Motors, that company is also closing dealerships, about 1,100 across the nation sometime next year.