Lincoln City Council revisiting old ordinances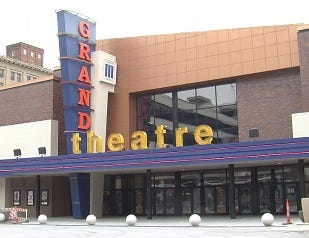 By: Channel 8 Newsroom
8@klkntv.com
The Lincoln City Council is taking a second look at an ordinance it passed last year banning for-profit companies from using donation boxes.
Now, a federal judge says that steps on First Amendment rights.
"It will be changed at least," council member Carl Eskridge said. "There needs to be some amendments on it that would reflect the concerns the judge has raised."
Ideally, the changes made to the ordinance would allow for-profit companies to use donation boxes if used for charitable purposes.
Another topic up for discussion is an ordinance that dates back to 1949. It prohibits unaccompanied minors from being anywhere that sells alcohol after 9:00 p.m. The issue was brought up after the Lincoln Grand Theatre applied for a liquor license.
"The law is not being followed," Eskridge said. "There are people that are going into the arena or bowling alleys or whatever all the time. There may be something of value in this old old ordinance, but we're not quite sure what that is at this point."
Technically, the ordinance includes grocery stores, gas stations, event venues, even restaurants. A public hearing on both issues is scheduled for tomorrow's city council meeting at 5:30.