Lincoln Could See Increases in Electric Bills Next Year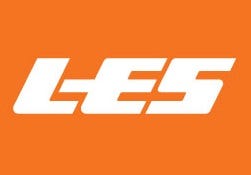 By: Sabrina Ahmed
SAhmed@klkntv.com
You could see an increase in your electricity bill come January. For the last three years you've seen rates go up, and for 2013, LES is asking to hike up energy bills again. They say they have no choice.
This year, we saw a 3.5 percent increase in our bills, and LES is asking the City Council to approve another growth in electric costs for next year.
"We moved from 3.8 percent down to 2.6 percent rate increase," CFO Laura Kapustka said.
Kapustka said the company is trying to keep rates as low as they can, and they've found cuts to bring it down from their initial increase for the year.
That 2.6 percent could affect some households, about $2.50 more a month. But that's not even close to what others might see.
Coby Mach represents Lincoln businesses and said large energy users are in a different boat.
"Some are large employers, that will be paying 8–9% rate adjustment over what they paid last year," Mach said.
For some companies, that could mean 150,000 dollar increase in 2013.
Another group, the Sierra Club, says the increase is okay, but only if it's for sustainability.
"Well they're already going up. So if they are, let's look at alternative resources that are local and statewide instead of buying stuff out of state," Anna Wishart said.
The rates have gone up for three years now. In 2010, we saw a 2.4 percent increase. In 2011, a 2.6 percent hike. This year, 3.5 percent increase. So where are all these increases coming from?
"The amount of regulations that we're being asked to comply with and those continue to compound and increase our costs," Kapustka said.
LES says the increases are a must, and they've been holding off for as long as they could.
The 2.6 percent increase will be voted on by LES at the end of the month, and by the City Council in November.
The increase would take effect January 1st.