Lincoln couple fights off armed man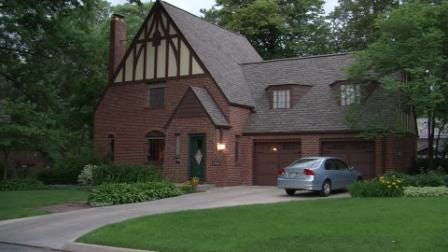 Posted By: Megan Conway
mconway@klkntv.com
It was a quiet Wednesday night a little before 11, when Tim and Chris Gay were returning home with groceries near 27th and Van Dorn. Tim was inside putting things away while she was outside unloading, when he heard a scream.
"The screams became increasingly intense and insistent. I ran out to see what was going on and this guy had her by the throat," says Dr. Tim Gay.
Chris says she thought it was a prank at first, but when the grip tightened, she realized it wasn't.
"She did fight back. She bit at the hand and then she swung her groceries while screaming at the unknown person," says Sgt. Randy Clark, Lincoln Police Department.
Police say that's when he let go of Chris and pointed a gun at the couple.
"The individual brandished what he described as a semi–automatic handgun and the husband walked or lunged toward him and the individual took off running," says Clark.
Tim says that's when he took off after the suspect, but unfortunately he got away. Police also tried to track him with a K9 unit, but it was unsuccessful. After a scary situation, thankfully there were no serious injuries.
"She can take care of herself, but I'm glad I was there. I think it's important that people be aware of their surroundings, especially at night and don't take for granted if there hasn't been any crime in your neighborhood in a long time, don't assume you're safe," says Gay.
The suspect was wearing all black with a white mask over the lower half of his face. Tim and Chris say they plan on installing motion sensitive lights to better protect themselves.