Lincoln couple sue over raid of house, seizure of property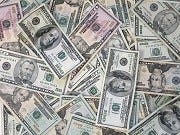 Posted By: Channel 8 Eyewitness News
8@klkntv.com
OMAHA, Neb. (AP) A Lincoln couple who say police illegally raided their home and seized their life savings and other property have filed a federal lawsuit against the city, Lancaster County and several police officials.
David Tarrence and Tamara Geis filed the lawsuit Thursday, nearly a year after filing a $2.7 million claim that officials declined to accept. Tarrence says police seized $224,000 in cash, firearms and a coin collection from a safe in the couple's home in 2014. Police believed Tarrence's brother had a large amount of marijuana and cash at Tarrence's house.
No drugs were found at Tarrence's house and he was never charged with a crime. He says some of the collectible coins are missing and several coins and guns were damaged by the saw used to open the safe.