Lincoln earns new designation as a Smart Gigabit Community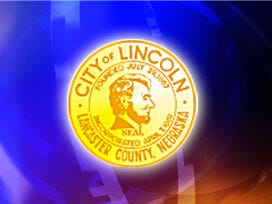 Mayor Chris Beutler announced that the City of Lincoln has been officially designated as a Smart Gigabit Community, or an SGC.
Many in Lincoln are hoping that the new title will expand its opportunities with advanced technology.
"This is just one project of many coming up over the years. Building and bringing Lincoln really to be the capitol of the Silicon Prairie… Can we have a capitol of a prairie? I'm hoping so," said Steve Goddard, who is the Interim Vice Chancellor of Research and Economic Development at UNL.
The SGC selection came from U.S. Ignite's program funded by the National Science Foundation.
The city's local partners are with Allo Communications, UNL and Fuse.
Nationally, fewer than 25 other communities have achieved this prestigious designation.

"This designation as a smart gigabit city further cements our growing reputation as a hub of the Silicon Prairie. We are proving every day that innovation is not confined to large urban centers," said Mayor Chris Beutler.
Back in 2016, the City of Lincoln and Allo agreed to bring fiber-active connectivity to every city, home and business in the community.
The project is scheduled to be completed in 2019 and will cover more than 105,000 residences and 20,000 businesses and government institutions.
Another aspect of being a part of an SGC is the huge opportunity for entrepreneurs.
Fuse, NMotion Accelerator, Nebraska Innovation Campus, Nebraska Center for Entrepreneurship and Nebraska Global are partnering with the city in this initiative, which will require Lincoln to develop two gigabit apps per year.

"We want to make a very low barrier for entry for students, entrepreneurs and small businesses to develop here on this same infrastructure connected with 22 other cities," said David Young, the City of Lincoln's Fiber and Right of Way Manager.
An example of what the new state of the art fiber gigabit network can do: body cameras from first responders can be live streamed from a nearby hospital or police headquarters in high resolution.
Allo's co–founder and chief technologist Jeff Kuenne says that fully utilizing the virtually unlimited bandwidth from gigabit networks is the next revolution for Lincoln and other fiber communities.