Downtown gas-line rupture under control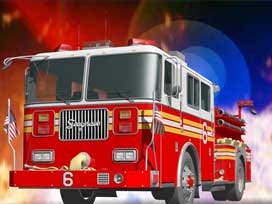 A gas leak near Memorial Stadium forces road closures and evacuations. It all happened this afternoon near 10th and "Q". If you were driving through the area, you could definitely smell the gas. Emergency crews had their hands full with several incidents Friday– the hit gas line was just the latest.
Traffic on 10th street near the I–180 overpass had to be re–directed while LFR worked to stop the gas leak. Construction workers were putting in water lines when a major gas line was hit….releasing gas into the area.
A backhoe was being used to do some work that will help service the new Arena in the Haymarket. A couple of buildings and a few houses had to be evacuated. Luckily, only one valve had to be shut down to contain the gas.
"We had good wind direction today, air movements today. Because that dissipates the gas volume coming out of the pipe and so, very fortunate," Capt. Dale Wojtasek said.
Once the leak was under control the roads were reopened right away. Luckily no one was injured in this leak and there were no reports of damage to properties.