Update: Lincoln Fire Takes A Life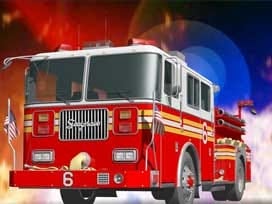 Firefighters got the call around 10:30 Sunday morning that the home on northwest Orange court was on fire.
Firefighters arrived to find heavy smoke coming from the front end of the house. Two residents and a family pet were inside when the fire started but one person was able to get out right away.
Firefighters had to force their way inside to get the second person out. Craig Clark of Lincoln Fire and Rescue says, "when we got here, neighbors were trying to get someone out of the house. They said there was a lady still trapped inside the house."
Firefighters were able to get 65-year-old Vera Farber out of the home. She died as a result of the fire. Firefighters say the fire started by an improperly disposed cigarette.