Lincoln Firefighters respond to south Lincoln apt. fire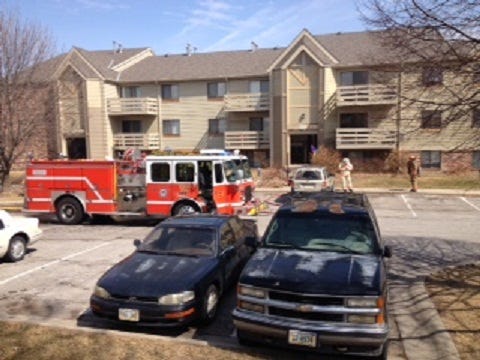 By: Jenn Hatcher
jhatcher@klkntv.com
Lincoln Fire & Rescue responded to a fire at Old Cheney Place
Apartments near 27th & Old Cheney, Friday afternoon.
A fire alarmed was going off.
Upon arrival fire crews discovered smoke coming from a second
floor apartment.
They were able to contain the fire to one apartment, there is
smoke damage throughout the building and the unit below has water damage.
The fire investigator tells us an oven in self-cleaning mode was
left unattended with combustible materials on the stove and nearby counter.
The apartment tenants were in the process of moving out.
Officials estimate damage anywhere between $80,000 and $100,000 dollars.
No one was injured.