Lincoln getting a bike share program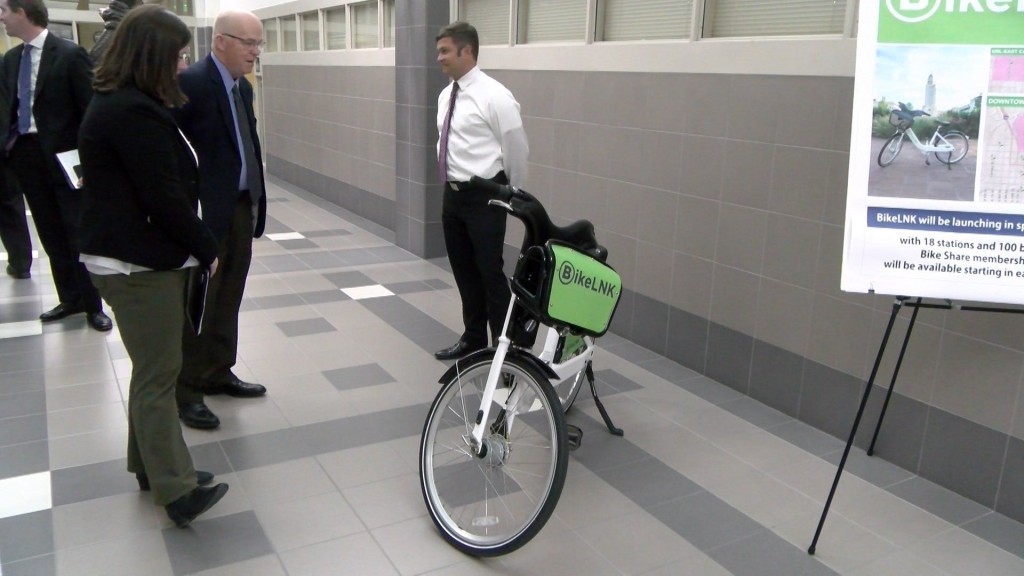 The City Council voted 6 to 0 to approve a Lincoln bike share program.
One-hundred bikes and 18 stations will be distributed around the city. BCycle will operate the program for two years.

"Seventy to 80 hours a week of staff time devoted to bike repair, station repair," said BCycle representative Ben Turner. "Basically making sure there's a high quality bike share system working here in the city of Lincoln."

People will pay for bike use with credit cards, or by buying membership cards from local stores.
The City/County Planning Department said they expect that revenue will cover around a third of the cost to operate the program, with sponsors, such as UNL and Spreetail, covering other costs.

"Bike share initiative…it is something different," said Spreetail's Kush Abdulloev. "That's something that doesn't exist today. And we're very excited to support it."

Sarah Peetz of the Lincoln Community Foundation said the program will serve as a tourist attraction and help commuters avoid downtown congestion.

"Tourists can enjoy exploring our beautiful city without the hassle of multiple forms of other types of transportation," Peetz said. "This program will make getting around Lincoln more convenient with the added benefit of exercise."

The bike share program's official launch date is set for April. Membership rates and cost of rides will be decided this winter.