Lincoln High adopt sexting policy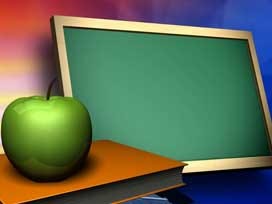 School is back in session and students will have some new policies they'll need to look out for, including an anti-sexting policy. This comes on the heels of a MTV/Associated press poll that shows more than a quarter of teens admit to sending explicit photos and texts on their phones.
Students are allowed to carry cell phones in school but in most cases they just can't use them while they're in class. Lincoln High Principal Dr. Mike Wortman, says a new proactive policy has been put into place to prevent sexting. Students can be suspended if caught sexting but Dr. Wortman says the punishment is more on a case by case basis-depending on the severity of the text.
Wortman says the new policy is a sign of the times. Schools have the ability to adopt their own policies regarding sexting, and other things, as long as it follows the school district guidelines. In Lincoln High's case, they've adopted the districts guidelines. Dr. Wortman says the bottomline is ensuring students safety at school and it falls under the same category as bullying, intimidating, and putting down kids.