Lincoln High grad uses mantra from high school to navigate life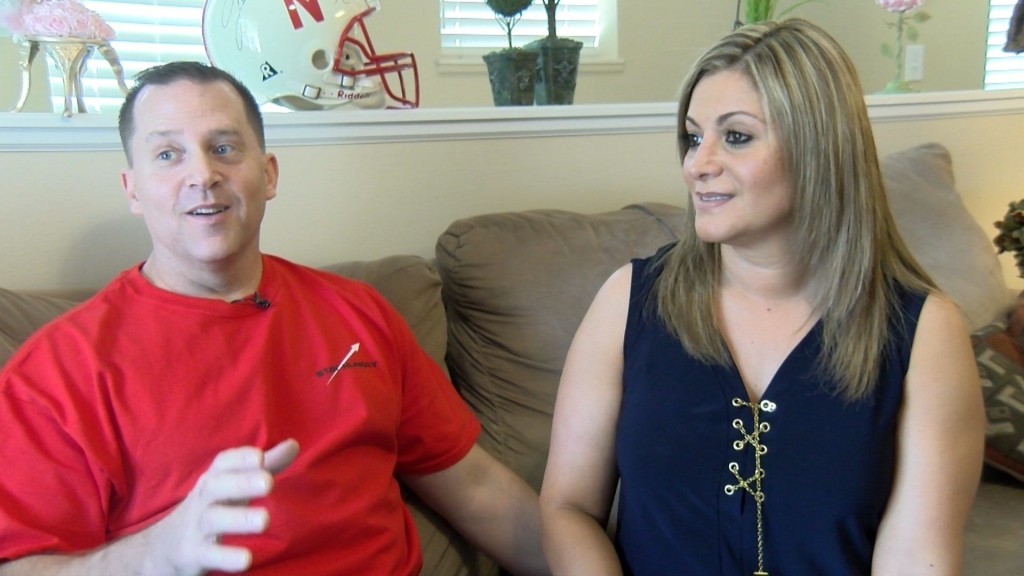 Shane Fleharty first remembers saying it as a student at Lincoln High School in the mid 80's to buddies who needed a little encouragement "Get hungry. Stay hungry."
It's a motivational phrase that for decades has been tossed around in one form or another in athletics, in business, and in Fleharty's day-to-day conversations to inspire a drive to go for it – whatever "it" is.
Years later, Fleharty said friends would remind him of the impact it had on them.
"They'd say, 'I never forgot about what you said 15 years ago.' I'd inadvertently planted a seed and to some people it resonated. It stuck with them," said Fleharty.
For several years, Fleharty toyed with trademarking and marketing the mantra to inspire others, but the project was sidetracked in 2009 when devastating setbacks forced Fleharty and his wife Veronica to practice what he preached.
Veronica had a brain aneurysm while at the same time the economy was at its worst.
The economic downturn forced Fleharty to close his chiropractic practice.
After selling their home and packing their belongings, Shane got a phone call on the trip to relocate to Arizona that the business opportunity there had fallen through.
"My plans for 'Get Hungry. Stay Hungry"' were on the back burner then, but I could't let it go, especially after rebounding from what we'd been through," said Fleharty.
"Get Hungry, Stay Hungry was't just something to talk about – it was something to live by."
Now that they're back on their feet, Shane and Veronica want the mantra to resonate with Nebraskans, too.
The couple has trademarked the saying and, in addition to designing a Husker-red t-shirts and other apparel, Shane has launched a new website with motivational and inspirational stories, articles, interviews, videos, e-cards and other tools to inspire and encourage.
"Eventually we want it to be an online community where Nebraskans can post their own content to motivate each other," he said.
Operating on a shoestring budget and a dream, Fleharty approached Scheel's in Lincoln and was thrilled when he got his first big order.
In addition to t-shirts, a goal setting plan, wristbands, hats and other items are available at www.GetHungryStayHungry.com.
Fleharty plans to reach out to booster clubs, fundraisers, businesses, sports organizations, and others to customize and co-brand "Get Hungry. Stay Hungry" apparel for their specific causes.
No matter what the goal – to excel in athletics or academics, be more successful on the job, quit smoking, or make other life changes – Fleharty hopes the "Get Hungry. Stay Hungry" motto and the encouraging stories and tools on the website will be the motivation to make it happen.
"It's a mantra that means something different to everybody – but for everybody it means something," he said.