Lincoln Home Burglarized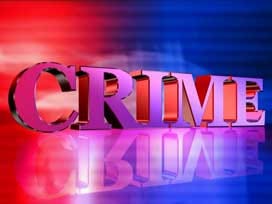 A Lincoln man is shaken up after coming home to a very unsettling surprise, someone was already there, stealing his stuff and it all happened while his fiance was downstairs.
Mike Combs lives in the house with his fiance. They have an alarm system. But they weren't using it on Saturday.
Now, they'll be sure it's activated even, when they are home.
"It's disturbing. It's actually quite scary,"Combs said.
Mike Combs walked through his kitchen and looked in his bedroom. "I just no way this is not happening you know I just couldn't believe it," he said.
Someone was standing there robbing his house near 10th and Garfield streets.
He says they made eye contact and the man took off.
The suspect ran out the front the door and combs chased after him and he had plenty in hand. A laptop, clothes cd's, and jewelry including an engagement ring.
"You know you work hard to have a few of the nicer things in life and then someone just walks in your house and takes it. It's just you know its disheartening."
One good thing, the man tried stealing a collectors rifle Combs father had given him, but he dropped it on his way out the door.
All part of something Combs never saw coming.
"We live in Lincoln and you see the stuff on TV and you don't think its gonna happen but you cant let your guard down at all. It takes 5 minutes and he was out of here," Combs said.
Lincoln police captain Jim Davidsaver says police are looking for a suspect described as a white man, about 6 feet tall and 160 pounds. He was wearing blue jeans, a dark blue shirt, a black baseball hat and a black bandana.
If you have any information on this you are urged to call crimes toppers at 475–3600.