Local Group Helps Lincoln Homeless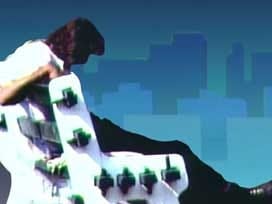 By: Sabrina Ahmed
SAhmed@klkntv.com
A large number of people, many of them homeless, got a helping hand today at the pershing center.
It started years ago in cities like Chicago, DC and New York. A way to connect the homeless to resources that are out there. Then it made its way to Nebraska.
"Letting people know what VA benefits are available is very important," Veteran William Spry said.
The Homeless Coalition and VA Nebraska started Stand Down Project Homeless Connect four years ago.
"We try to cover as much as possible—so when a homeless person shows up here, we have food for 'em, we assign them a navigator and they go through whatever resources they need," John Turner of the Homeless Coalition said.
The day offers just about everything across the board, from mental health and substance abuse programs to housing, nurses, and a foot clinic. They could even get a hair cut, or get their bikes fixed.
The day also informed vets about what help is out there for them. Many suffer from Post-traumatic stress disorder, PTSD, turned to drugs when they got home from war and were ultimately homeless.
"If it wasn't for this, the resources here in Lincoln, I would have been in more trouble," Veteran David Brown said.
Volunteers filled the room, they listened to jazz over lunch. The homeless visitors say it was refreshing to feel so much respect.
"I'm not one that, I don't normally fit in places. But I seem to fit in here," Veteran Russell Outz said.
Organizers would eventually like to have a judge on site. The just would help clear things like small misdemeanors from people's records. It could help them get a job, or get a place to live.