Lincoln is among the leaders in a national contest to encourage bike riding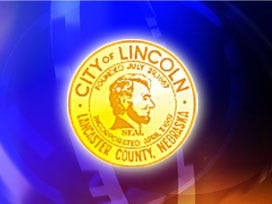 By: Rachael Witter
rwitter@klkntv.com
Lincoln is among the leaders in a national contest to encourage bike riding.
It's called the Get Up and Ride Challenge, it started on May 1st. Lincoln is currently 3rd in the nation. The challenge lets you log the miles you ride a bike, whether it be to work or for leisure.
You can still register as an individual, or even as a ten person team for your workplace.
"I'm really blown away by how well Nebraska's done. I didn't think we'd be ranked as high as we have. We've really grasped hold of this as a good thing for the community. We're still ranked 3rd in the nation with over 700 communities participating. We have several businesses and teams that are in the top ten in the nation," said Damon Hershey with CycleWorks.
The contest is also part of the city of Lincoln's effort to encourage biking to work. Prizes will be given in both the local part of the challenge and the national challenge. It goes until august 31st.
Lincoln has almost 800 bike riders registered in the contest. The city plans to hold a local celebration for everyone that participates.
If you want to register, head to Endomondo.com/campaign/national.