UPDATE: Lincoln man acquitted of murder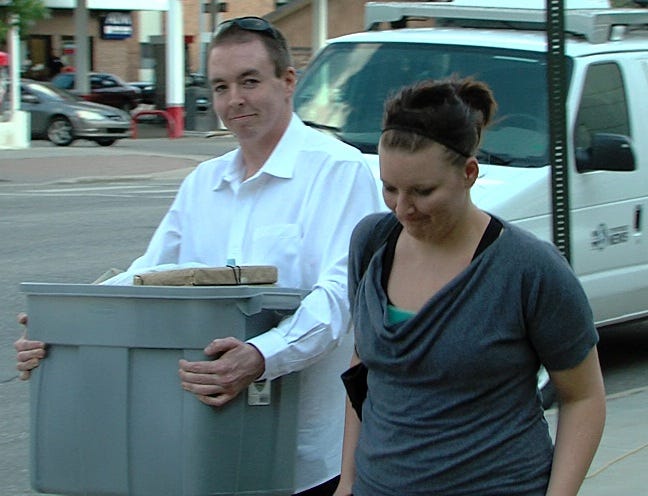 Posted By: KLKN Newsroom
8@klkntv.com
Joshua Albright has been found not guilty in the stabbing death of Benjamin Miller.
Among other charges, Albright was facing second degree murder, but the jury came back Monday afternoon with a not guilty verdict, saying he acted in self-defense.
"It's like the weight of the world was lifted from his shoulders, he's been waiting and wanting to tell his story," Albright's defense attorney, Jim Hoppe, said outside the Lancaster County Courthouse.
Albright stabbed Benjamin Miller 23 times last August, but his attorneys maintained the entire time that it was self-defense.
They argued Miller approached Albright from behind and initiated the fight, hitting Albright multiple times in the back of the head.
Albright says he had also received multiple text messages from Miller previously in the night saying that he was going to kill him.
"The first time he told his story after he was arrested, and you can follow the physical evidence. That was the case," Hoppe said.
Adam Walter was part of the seven men, five women jury.
"He didn't continue to go back after him and he backed away and that was a big part, he took the first chance he could to get away," Walter said.
Walter says the jury spent the first few hours going back and forth, but returned with the not guilty verdict after only four hours.
"You want to go home knowing you've read the law correctly and everyone's opinion was brought up in the case," Walter said.
Albright and his family declined to speak to KLKN-TV, but his attorney told us the 28-year-old plans to go back to work moving furniture.
When asked what the biggest turning point in the case was, both Hoppe and Walter pointed to the testimony of Erin Sims, the crime scene investigator.