Lincoln man arrested for drug possession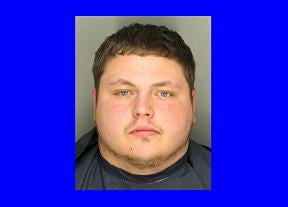 Police say a Lincoln man was arrested after they found marijuana in his car during a traffic stop.
Police say 22-year-old James Carr was pulled over Saturday night after he ran a stop sign near N. 44th and St. Paul. Police say he was also not wearing his seat belt. A search was conducted. Police say they found over a pound of marijuana in his car and a small amount of marijuana on him.
Carr was arrested for possession of a controlled substance with intent to deliver, possession of marijuana, driving under suspension, violating a stop sign and not wearing a seat belt.