Lincoln man dies in car crash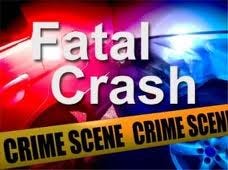 Posted By: KLKN Newsroom
8@klkntv.com
Lincoln police say 43 year old Donte Payge died in a two vehicle accident.
It happened on Sunday night around 7:30 at the intersection of 98th and Holdrege.
Police Payge collided with another SUV.
Payge and the driver of the SUV were the only two in the cars.
"We are still investigating whether Donte did stop at the stop sign. It is possible he rolled to a stop or likely he simply did not see the other vehicle before proceeding into the intersection," Ofc. Katie Flood, Lincoln Police, said.
Both people were taken to the hospital.
Police say Payge died at around 11:30 Sunday night.
The driver of the SUV suffered non life–threatening injuries.
Officers are still investigating the crash and as of now no citations have been given.