Lincoln man enters plea in assault case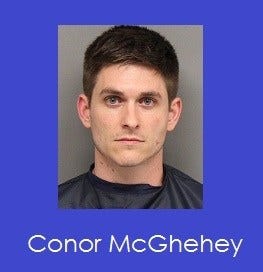 Posted By: Jenn Schanz
jschanz@klkntv.com
Conor McGhehey has pleaded guilty to Terroristic Threats for an assault that occurred in Lincoln back in June.
McGhehey was originally charged with First Degree Assault after police say him and Evan Domingo severely beat another Lincoln man.
The victim, Ian Poulsen, suffered hemorrhaging and swelling.
According to District Court officials, that charge was amended down to Terroristic Threats.
McGhehey is expected to be sentenced May 5th.