Lincoln man gets prison for selling gun to felon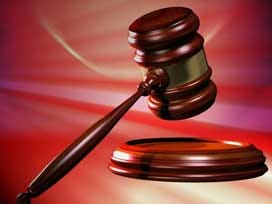 Posted by: KLKN Newsroom, 8@klkntv.com
(AP) A 36-year-old Lincoln man has been given 46 months in federal prison for selling a gun to a convicted felon.
Prosecutors say Ashley Gerbig was sentenced on Monday in U.S. District Court in Lincoln. He'd pleaded guilty to one count in October after prosecutors promised to seek dismissal of five more counts.
Court documents say agents from the Bureau of Alcohol, Tobacco, Firearms and Explosives searched Gerbig's home on March 19 last year and found 678 firearms, including assault weapons, in addition to 13 hand grenades, some mortar rounds and other ammunition.
The documents say a convicted felon working as an informant bought several guns from Gerbig, even though the informant told Gerbig about being a felon.
State and federal laws bar convicted felons from owning or buying weapons.