Lincoln man killed in Kansas car accident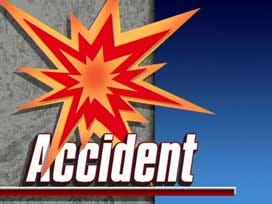 A Lincoln man was killed Tuesday in a hit-and-run accident near Lawrence, Kansas. Authorities say 3 other Lincoln men were injured.
The Douglas County, Kansas Sheriff's department says 21-year-old Cameron Freeman was killed in the accident. Three others from Lincoln: Casey Kettler, Michael Larsen and Fernando Pages were all taken to the hospital with non-life threatening injuries.
The Sheriff's department says Zachary Harrison of Cabot, Arkansas was arrested and charged. The sheriff says Harrison is charged with involuntary manslaughter, leaving the scene of an injury accident, fail to report and accident, and three counts of aggravated battery.
Authorities believe Harrison stole a pickup from the University of Kansas campus. They say he rear-ended the car the victims were in and left the scene at around 3:30 a.m. Tuesday on Highway 59 north of Lawrence.
Freeman was a graduate Lincoln East High School.
If you knew Cameron and would like to make a comment about, please do so below.