Lincoln man, Multiple Sclerosis walk draws crowd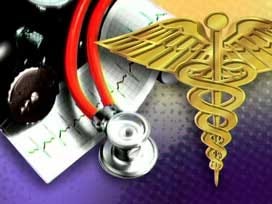 Hundreds of people were at Haymarket Park Sunday afternoon for Lincoln Walk MS.
It's a fundraising event for the Nebraska chapter of the National Multiple Sclerosis Society.
One man there was in for a big surprise. A huge group of people wore t-shirts saying "I'm with Bob."
His said, "I am Bob."
Bob Terwilliger says, "with my wife, I guess I'll always be surprised."
To find out why he was surprised, we need to go back in time. Bob was diagnosed with multiple sclerosis about 20 years ago. He owned a construction business and says, "up until about five years ago, I was still climbing on roofs and giving estimates."
Bob says his disease forced him to close the business down earlier this year.
Now, fast forward to the Lincoln MS Walk.
His wife, Cindy, heard about it, sent an email to 20 people and before she knew it, "Team Bob" was 80 people strong. Cindy says, "we got a lot of people out here because bob is a very special person and we all adore him. He has taught us the courage and the spirit in having to deal with a chronic illness that a lot of people don't have the same ability to do."
"Team Bob" joined hundreds more to raise money for the National Multiple Sclerosis Society.
Bob was thrilled with the turnout for him, but says "it's not about me. It's about the MS and the MS Society and what they do and give people like myself."
More than 400 people walked. Organizers say they hope to have raised more than $40,000.