Lincoln man needs help to go to the Super Bowl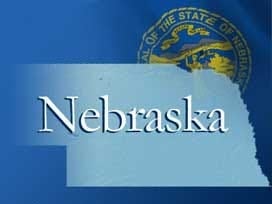 By: Rachael Witter
rwitter@klkntv.com
It's the biggest show of the year, millions of people tune in to watch the Super Bowl. With the big game just about a month away, one Lincoln fan could win a trip to Indianapolis and he needs your help.
He filled a 30 second video using a Flip Video camera, and uploaded it to a Facebook contest. Now, he's in the running to win some behind the scenes peeks at the Super Bowl.
It just takes a "like" on Facebook. Dwight Coulter could be this year's Bud Light Hotel Correspondent at the Super Bowl, and you can help him get there. "They can like the link, click on it and if you guys go like it, the more chances that hometown kid has a chance to go to the Super Bowl and I wouldn't disappoint," said Coulter.
He entered the contest on Facebook, and the prize is a pretty cool opportunity. "I get to keep the people informed of what's going on at the Bud Light hotel and at the Super Bowl, that's not something an everyday person gets to see," he said.
To watch and like his video, just go to the Bud Light fan page on Facebook, and look for Dwight Coulter. There could be a random person you don't know doing this job, or you could help this Nebraska guy represent. "Tell your friends, it would be great to be at the Super Bowl and how great would it be for people of Lincoln and NEbraska to see someone at the Super Bowl that they know and they helped me get here," he said.
Coulter and his friends put about six hours worth of work into making this 30 second video. It just takes a second out of your time to click "like."