Lincoln man on road to recovery after boating accident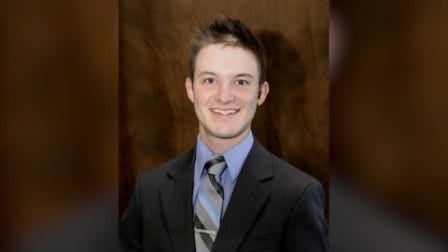 By: Lauren Fabrizi
lfabrizi@klkntv.com
It's been a trying few days for the family and friends of Kent Seevers following a boating accident that sent the 26–year–old to the hospital on Memorial Day.
"For me and so many of his other friends, we just wanted to be there and support him and pray for him," Seevers' long-time friend, Zach Davy, said.
And they did.
Davy said by the time he got to the hospital Monday night, there were already about 30 people in the waiting room.

Seevers suffered serious injuries to his chest and arms from falling off a boat at Branched Oak Lake and hitting the propeller. But Davy said Seevers has been strong this entire time.
"He's not discouraged by it," Davy said. "He's been just really positive."
Davy said since the accident, his best friend has received tremendous support from countless friends checking in on him.
"Kent's a people person, Kent loves to be with people," he said. "And I think in the last week we've seen that especially."
Right now, both of Seevers' arms are in casts, but he has feeling in most of his fingers. And everyone has faith that function in his arms can be restored with the help of therapy.
"The support has been overwhelming," Davy said. "And if anything, he would say thank you so much."
Friends have set up a foundation to help the family with medical and travel expenses. So far, about $2,600 has been raised.
If you'd like to donate, click here.