Lincoln Man Sentenced in 2011 Shooting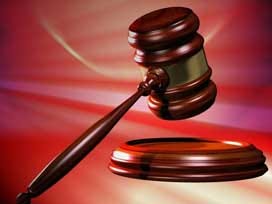 By: Ashley Harding
Today in court, Jermaine Jackman stood up and apologized to Dwayne Greer's family. He says he takes responsibility for his actions that night in July 2011. But for Dwayne's family, nothing can bring him back.
It's been a year since 19–year old Dwayne Greer was gunned down on the front lawn of a home near 53rd and O. And today, his family got the news they'd been waiting for. The man who fired the fatal shot, Jermaine Jackman, gets 60 years to life in prison.
His grandmother, Delores Campbell says,"these people are still going to continue living in prison and still get to see their moms, their dads, their brothers, and their sisters if they have them. You know, we don't have that no more."
Prosecutors say Greer and the other suspects were all at a house party in July of 2011. They say an argument broke out and Greer punched Jackman in the face. Jackman then pulled out a gun and shot him in the back. From there, Deanthony Love shot Greer as he lay dying. In court, Jackman apologized to Greer's family. He says he knows they can't forgive him.
"I'm glad he apologized, but that's still not going to bring Dwayne back. You know, they all apologized. But still, Dwayne's gone," says Campbell.
Outside the courthouse, Dwayne's family shows Channel 8 the t–shirts they wear in his memory. For them, the sentences bring a sense of closure. But again, nothing can bring back their loved one.
"Dwayne will still always be in our hearts. Always. Birthdays, holiday, Christmas…he'll still be there with us," says Campbell.
Deanthony Love is now serving a 40 to 65 year prison term. Another man, Davaughn Johnson is serving time for being an accessory to the crime. Jermaine Jackman must serve 30 years in prison before he is eligible for parole.