Lincoln Marathon Registration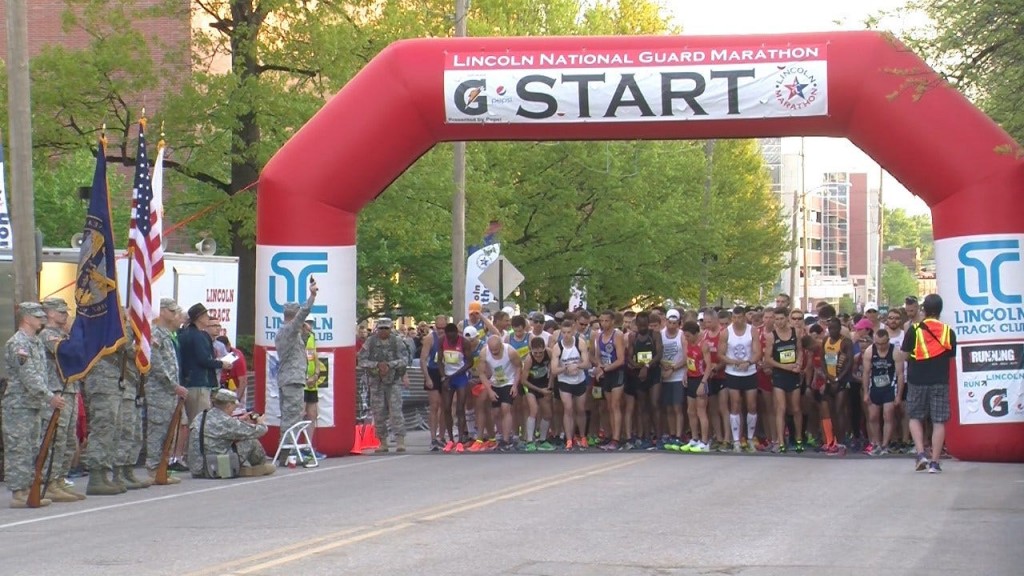 Posted By: Kelsey Murphy
kmurphy@klkntv.com
With the start of the New Year, the 2016 National Guard Marathon is already on many runners' minds.
Last year's marathon drew thousands to the starting line, hoping to cross the finish line in good time.
Just two years ago, one runner feared he wouldn't even make it to the starting line, after encountering a backed up registration process.
"It was difficult, I think I tried for about 45 min to an hour before I was able to get in," Eric Heyl, runner, said.
One hour may not seem too long, but with limited spots the race fills up quickly. Just over 6 hours last year.
"I am pretty excited, and hopefully we will fill up that fast again this year," Nancy Sutton, Marathon Director.
Just like last year, registration will open at 3 a.m. Sunday on a first come first serve basis.
Organizers say it's a way to avoid heavy online traffic.
"I set an alarm for 3 a.m., I had my computer ready to go, and I was on and off and back in bed. It was no worse then getting up and going to the restroom," Heyl said.
This year 13,000 people will be able to register with a 500 spot lottery.
The process is simple, and you can do it all online with 3 different websites available.
Following the registration dates, athletes can hit the ground running with training classes.
Ann Ringlein runs a camp three days a week at the YMCA.
"When I was training it was like having a second job you have to ,it is a huge commitment," Ann Ringlein, Manager of Lincoln Company and marathon trainer, said.
Runners will hit their marks on May 1st.
You can register for the marathon or half marathon at any of the following websites.
http://www.lincolnmarathon.org, http://www.lincolnrun.org, https://secure.getmeregistered.com/index.php
For training classes visit the YMCA website.
http://www.ymcalincoln.org