Lincoln Middle School Starts Anti-Bullying Program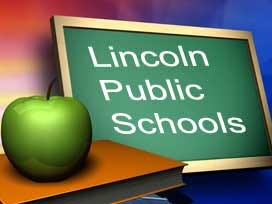 By: Rachael Witter
rwitter@klkntv.com
During this month, bullying and its prevention will be discussed in all Nebraska schools, one middle school is starting an anti bullying program to get students involved.
Bullying has been a hot topic in schools, and LPS wants to put a stop to it.
Mick le middle school has started an anti–bullying program with a proactive approach to the issue…and involving the students, not just teachers.
"Empowering them through education…we can make a difference and truly when a school just tries to carry out an anti bullying program with the adults, it doesn't work. It's empowering the children to help us that we can really make a change." said teacher Doreen Ainslie.
One part of the program includes a bullying form students can fill out to report incidents. One student says standing up to bullies has power in numbers…but it's not always easy.
"sometimes yeah, I'll see a bunch of kids stand up to one kid, he'll back away and he won't do it again but then again, there's also a lot of people that will just join the circle." said 7th grader Alec Ferris.
LPS called bullying prevention "a way of doing business", and focuses on bringing school and community together to put an end to it.
Mickle middle school is having an anti–bullying week later this month to bring awareness to the issue, LPS says students' sense of belonging and fair treatment are a big part.
"what we know is that each day we're gonna try and help. We're gonna try to make it a little better because we know that if students don't feel safe they won't want to come." said principal Gene Thompson.