Lincoln mom celebrates "Magic Moments" with daughters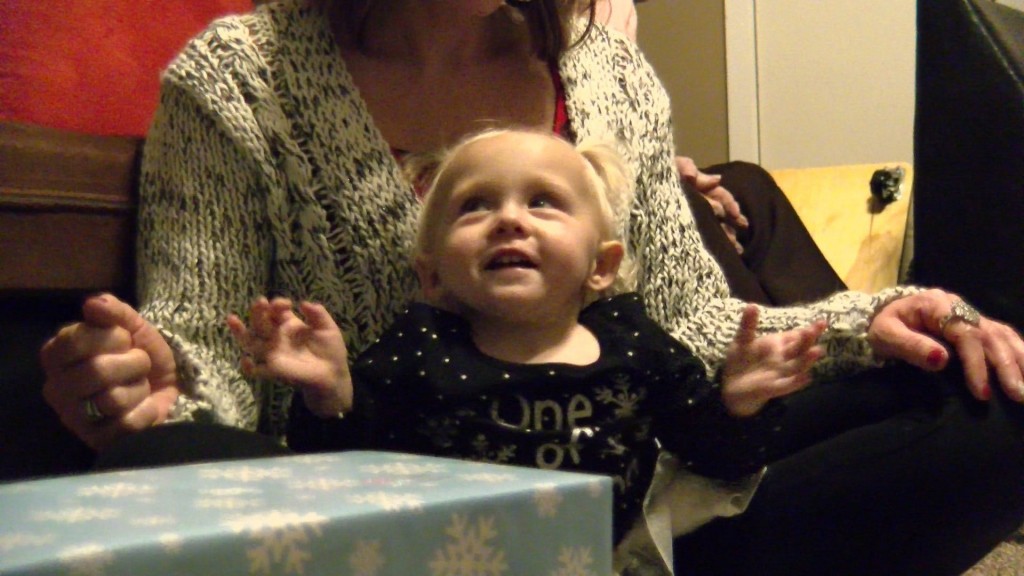 Posted by: Laura Wilson
lwilson@klkntv.com

LINCOLN–It's been an emotional few years for Joanie Hemmer, whose daughter—Emberlyn—was born with a rare condition called Caudal Regression Syndrome.
Last may, she had to make the extremely difficult decision to amputate her daughter's legs.
"She's had three surgeries before she was a year and a half. She's in the hospital, it seems, more than she's home," Hemmer said.
This week, more tears for the mother of two—but this time, they were happy ones.
"Mommy is crying but they're happy tears. Can I have a kiss?" Hemmer explained to her 2-year-old daughter, Ellyna.
Stacks of Christmas gifts were delivered to Hemmer's house, Monday night.
It's part of the Magic Moments program, a joint effort by Channel 8 and UBT to bring a little extra holiday spirit to deserving families this year.
"It's very exciting, very fun," said Emberlyn's grandparents, Randy and Karen Case.
"We live vicariously through the kids. Watching our grand kids have a super time is pretty important," they added.
Hemmer and her family witnessed a magic moment Monday night as they got to watch Emberlyn unwrap Christmas presents for the first time, alongside her big sister, Ellyna.
"It is absolutely amazing to see your kids so happy and do something for the first time. It's just like crawling for the first time, walking for the first time—it just melted my heart," said Hemmer.
The popular item of the night…Dora the Explorer.
"And everything is Dora, Dora, Dora…" Hemmer said about the girls' Christmas gifts.
And for Hemmer, it was a seemingly practical Christmas present that brought her to tears as she unwrapped a new safe, to store invaluable keepsakes—like Emberlyn's pre–amputation leg cast.
I just want it to be safe," Hemmer said. "And to have that for when she gets older is very important."
The girls also received a brand new trundle bed, complete with Dora the Explorer bed sheets.
Among the many gifts they opened, the family received gas cards to help with Emberlyn's medical travel expenses.